Property details
---
Learn what Innovative Park has to offer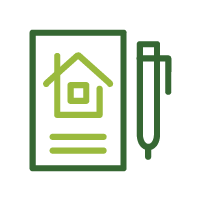 Current Uses
---
Commercial, Office, Storage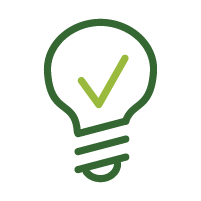 Utilities
---
3-Phase Electric, City Water & Sewage
---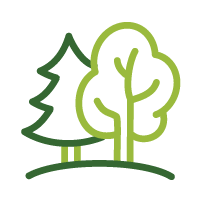 Acreage
---
13.4 acres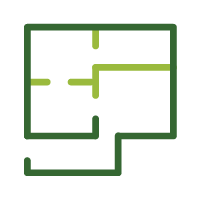 Total Space
---
25,000 square feet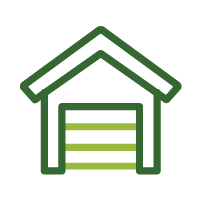 Property Type
---
Industrial Park
---
Whether you are looking for commercial property to lease or business space for rent, let the facilities management experts at Myco Properties match your business with Innovative Park or any of the many properties owned and operated by us.
---
In Westmoreland County, PA and the Latrobe area, we provide facilities for a wide variety of businesses, including but not limited to:
Amazon facilities

Machine and Welding shops

Distribution centers

Metal fabrication and testing

Signage companies

Fitness and Wellness training

Retail shops

Recycling centers

Garage door manufacturers

Home health care facilities

Industrial companies

And non-profits too!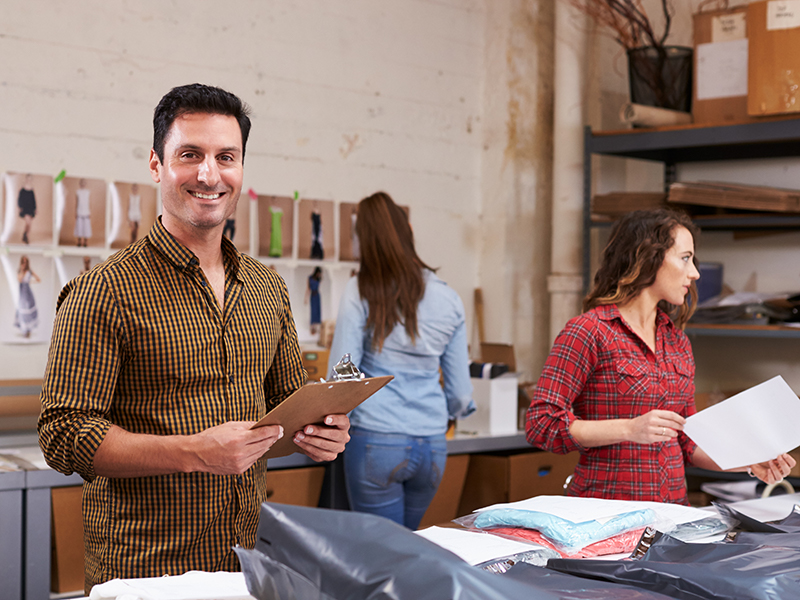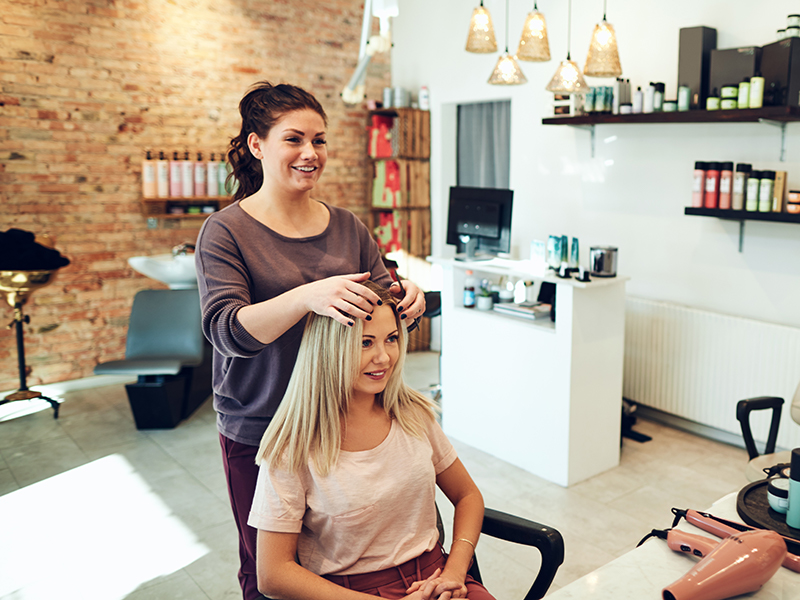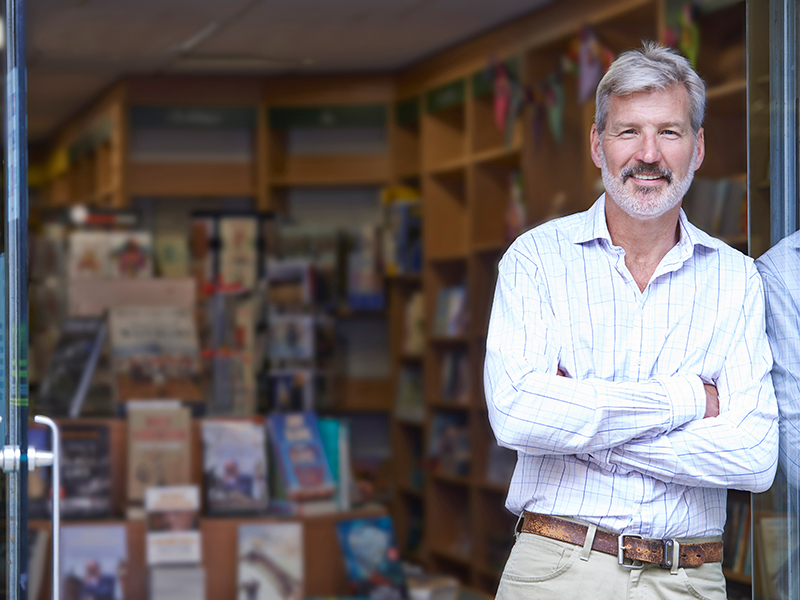 What This Facility Has to Offer
A "site for success" with high visibility and a great location!
Commercial space is now available for lease at Innovative Park. Located between Greensburg and Latrobe with 588 feet of frontage on Route 30, Innovative Park offers additional access from Smiths Hill Road with 307 feet of frontage on T870.
13.4 acres in size, this site is comprised of seven commercial buildings with excellent visibility from the heavily traveled Route 30 corridor. These buildings can provide any number of combinations to meet your needs for office and storage facilities
Call us today at 724-539-1937.
---
The Buildings of
Innovative Park
---
Approximately 25,000 sq. ft. are currently under roof with a substantial area of paved parking.
The property offers a truck dock and various flat, open areas upon which commercial improvements can be made.
Future expansion possibilities exist with several acres of land available for development.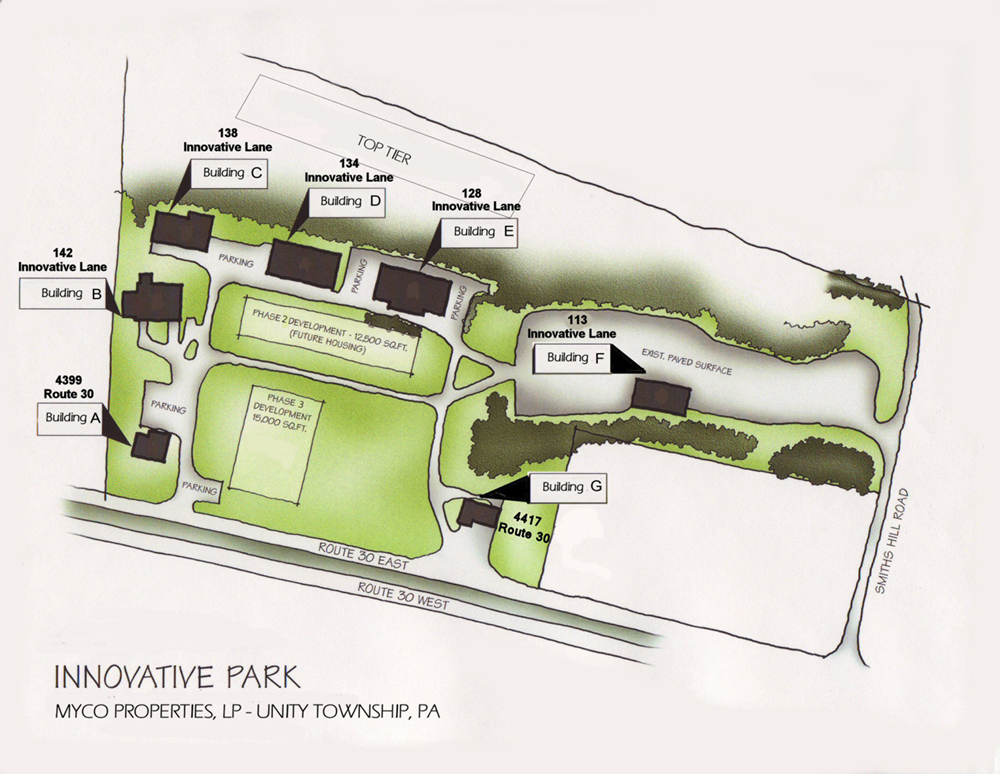 30' X 45' with a 10' X 28' addition in the rear. Full basement.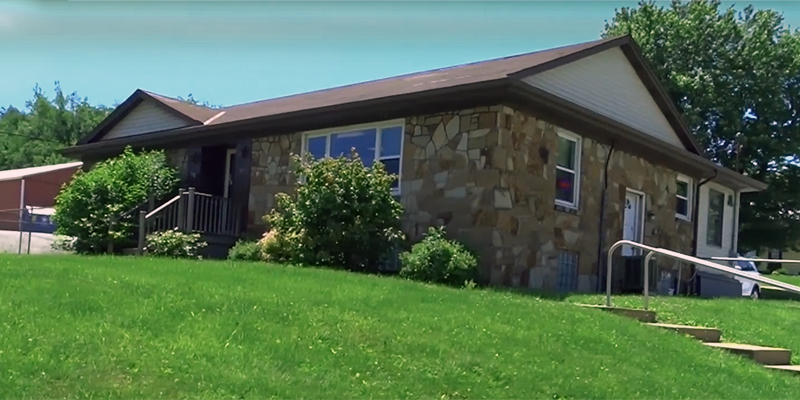 Offers a clear span of 48' X 64' (14' ceiling) with 18' X 36' & 12' X 16' additions. It contains an office with a mezzanine, a bathroom, and four overhead access doors. Heat is radiant propane. Fully insulated.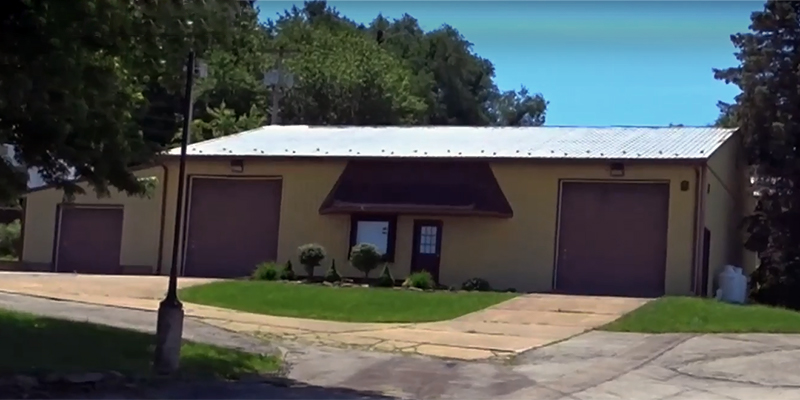 Offers a clear span 40' X 80'. Pole constructed building with a 32' X 40' & 48' X 40' compartments. An 8' X 34' addition houses an office and bathroom. Ceilings are 16'. This building is fully insulated and heated with propane.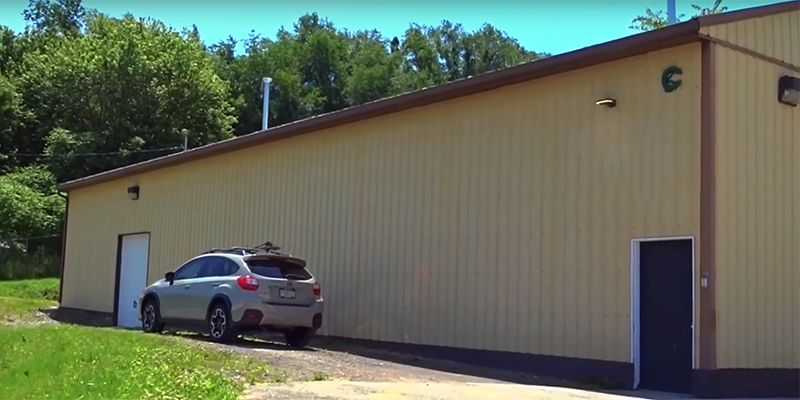 It is a clear span 48' X 100' pole constructed one-story structure. It is fully insulated and employs heat pumps for HVAC. Two large doors provide access for forklifts to move materials indoors.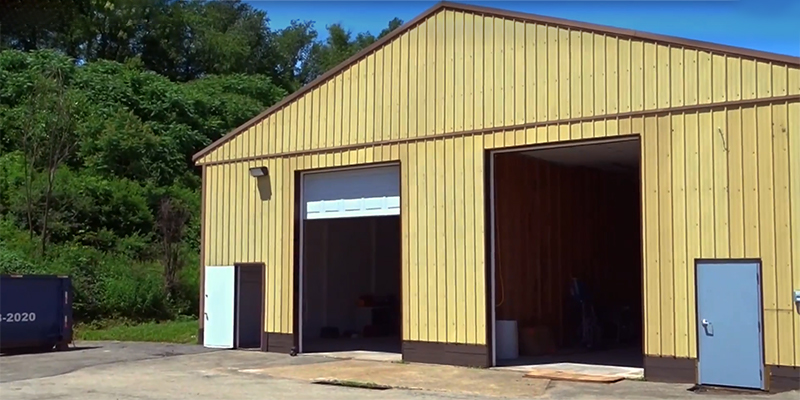 A private office facility. Upon entering the building, there is a reception parlor. Two floors are fully insulated and employ heat pumps for HVAC.
Half of the second floor is also dedicated to individual offices and has private access to the outdoors. Incoming wiring is below ground and phone cabling is for 100 pair.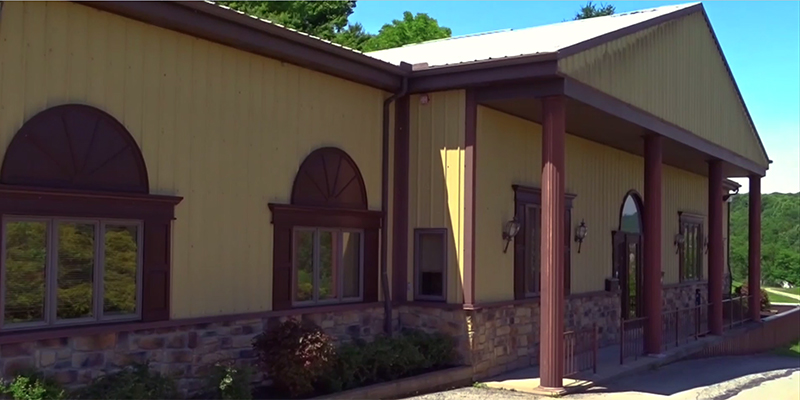 This structure is 40' X 80' and was built for equipment storage. It is clear span with 16' ceilings and of a drive-through design.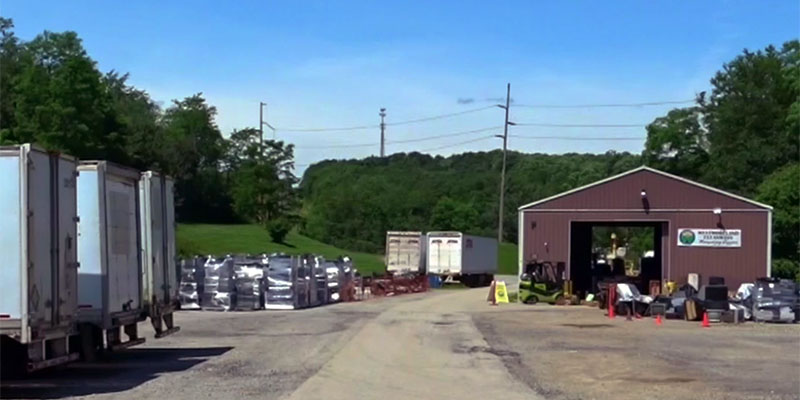 Ceiling height is 8' and the indoor landscape accommodates reception and offices. Water is municipal and electrical service is an individual account.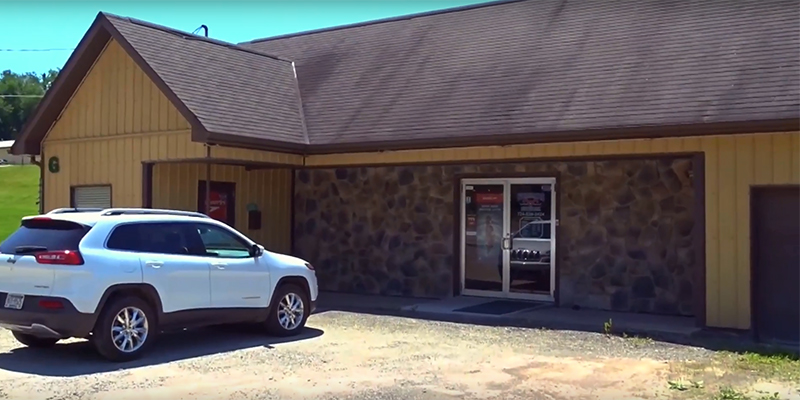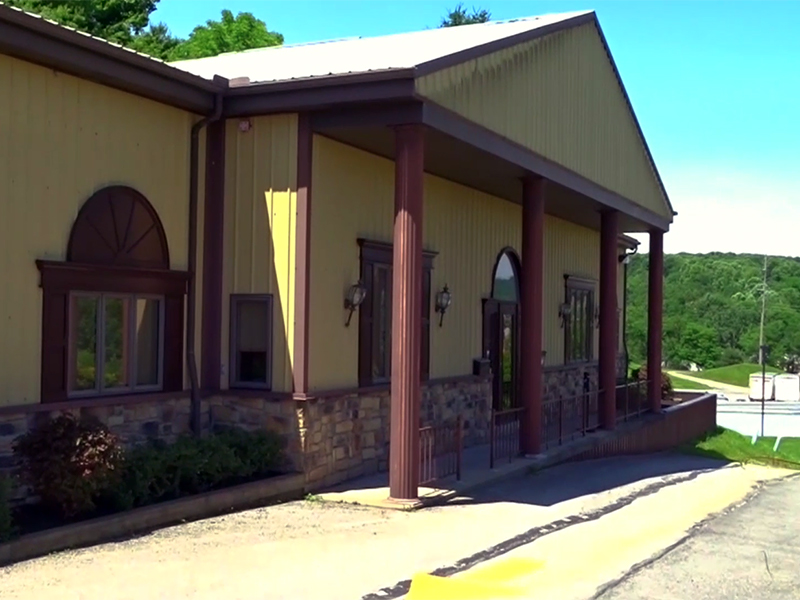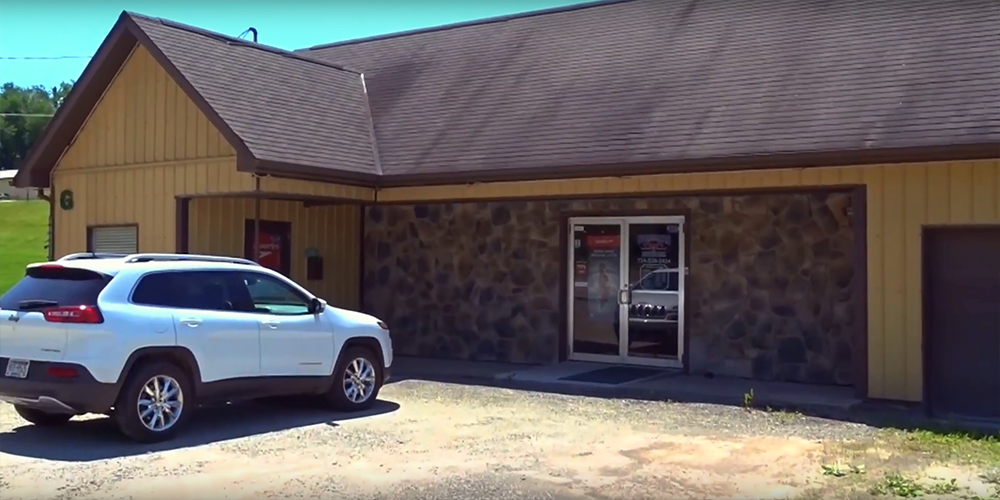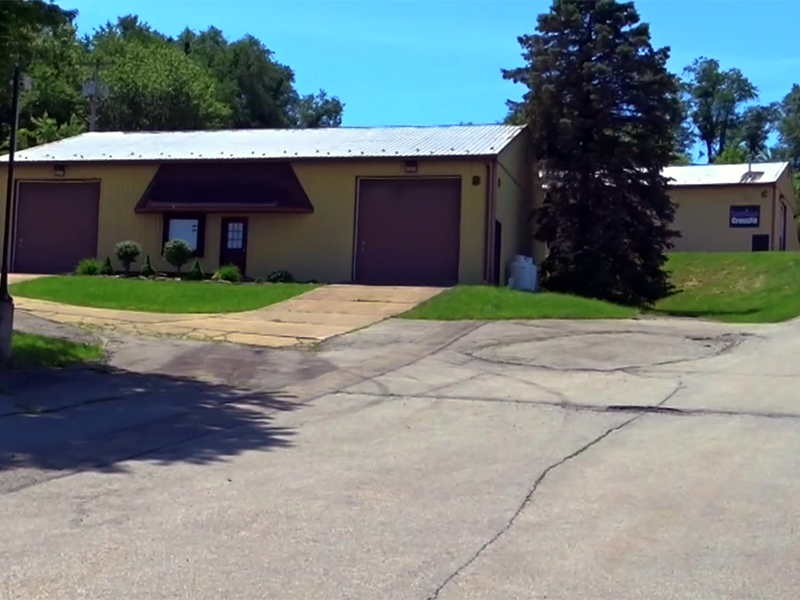 To speak with one of our experts to determine the best property
for your unique business needs, call
724-539-1937
or visit our Contact Us page to send a message!
Footprint for Innovative Park
Provide your email address and we'll send you the footprint for this property.